EDGE PROTECTORS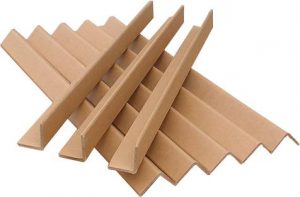 International Paper Converters, Ltd edge protectors are used in many industries, for many applications.  I.P.C. standard and custom edge protectors are used for shipping and packaging corner and edge protection. Specific applications include furniture, electronics, doors and windows, beverages, consumer products and industrial use.
Other terms used to describe edge protectors:
Edge Boards, Edge Protect, Corner Boards, Corner Protectors
Edge Protectors manufactured by International Paper Converters LTD meet premium quality standards for your packaging applications. IPC specializes in supplying edge protectors for the agriculture, produce packing and most grocery distribution warehouses. We also supply small quantity cornerboard for the single pallet user .
Contact us for innovative stocking programs.
Minimums apply.
Contact us to receive a quote for your application